Full Time
This position has been filled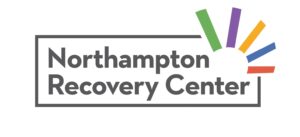 Administrative Manager – Full-time with benefits, 30 hrs. per week at $23 per hour
The Northampton Recovery Center, a program of The Western MA Training Consortium, seeks a 30 hour per week Administrative Manager to work in the center in Northampton, MA. This position involves managing all fiscal, administrative, and operational duties for the center. A candidate with lived experience in recovery and a commitment to social justice and creating a sense of belonging is preferred. The Northampton Recovery Center is a peer-to-peer recovery support center, meaning that we value the wisdom of lived experience and prioritize self-determination as it relates to the many pathways of recovery and individuals desired way of interacting within the community. For more information on peer support and the Northampton Recovery Center, please visit https://www.northamptonrecoverycenter.org/.
Our Administrative Manager will work within and build upon the existing systems as they relate to the administrative and operational functioning of the center, be responsible for accurate record keeping, processing of the day to day financials, reconciliation of monthly reports, manage and coordinate the center's operational needs, inventory and ordering management, data tracking and reporting, administrative support, and work collaboratively with the center's Peer Members and Staff on developing their understanding and skills in respect to the administrative and operational functions of the center.
Qualifications:
People with diverse lived experience and cultural backgrounds are encouraged to apply
Must be committed to social justice values and creating a sense of belonging
Demonstrated administrative and financial processing work experience
Excellent interpersonal and organizational skills
Ability to work independently as well as within a team
Strong ability to prioritize time and tasks in order to meet deadlines
Proficient in Microsoft Suite, data management and social media
Ability to work evenings and/or weekends on occasion.
Please note: Having a CORI record does not automatically disqualify our candidates from this position. CORIs will not be processed and details will not be discussed until a job offer had been made.
The Consortium offers competitive wage and benefits packages: https://wmtcinfo.org/benefits-for-employees/
We are committed to undoing systems of oppression and the harms they have caused. We actively work toward building an anti-racist environment and a sense of belonging.
Please send your cover letter, detailing how you meet the qualifications, and resume to Lynn Ferro, Program Director;  LFerro@wmtcinfo.org. Resume's received without a cover letter will not be considered. Position open until filled.