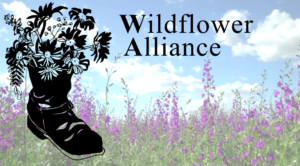 Community Bridger, 15-20 hours per week. Facilitate groups in local psychiatric units at hospitals based in Hampshire (Northampton) and Hampden (Holyoke/Springfield) Counties, and support people leaving those environments to transition back to community. This may include helping them get to appointments, filling out applications, checking out community resources, searching for housing, and spending time talking together about what's going on and how to move forward.
Compensation: $17.50 to $19.50 (depending on completion of core trainings, and bilingual abilities).
REQUIREMENTS: A commitment to raising awareness of and undoing racism, anti-transness, ableism, psychiatric oppression and other forms of systemic oppression is required. Candidates must also have first-hand experience with one or more of the following:
Psychiatric diagnosis (you yourself being diagnosed)
Trauma (you yourself experiencing trauma)
Homelessness (you yourself living without a home)
Problems with substances (you yourself struggling with addiction, problems with substances, etc.)
Access to a reliable vehicle that you are able and willing to regularly use for work (including transporting people) is essential.
Preferred/A Plus: Experience having been hospitalized in a psychiatric unit strongly preferred. Knowledge of local resources; Knowledge of peer support and related movements. Bilingual/bicultural (bilingual in Spanish/English or ASL/English) a big plus; Intentional Peer Support, Alternatives to Suicide, Hearing Voices, and/or other peer support trainings. AA/EOE
Please submit a resume and cover letter that explains your interests, and fit with the job qualifications listed, to info@wildfloweralliance.org .
Applications will be accepted until the position is filled. Applications without cover letters may be discarded.