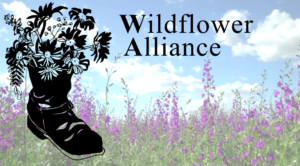 Cross-Disability Community Connector: 20 hours per week including both in person and remote tasks, $23 per hour.
This job is a part of the Wild Ivy Social Justice Network (a project of the Wildflower Alliance), which has a STATEWIDE organizing focus. For additional information on the Wild Ivy Social Justice Network, please review https://wildfloweralliance.org/wild-ivy/ Please note that this position requires residency in Massachusetts.
This position focuses on outreach, bridge building, and involvement of the voice of people with visible and/or invisible disabilities who have also faced emotional distress, trauma, problems with substances, and/or other life-interrupting challenges in public policy development and more.
This position is primarily designed as an advocacy position, and its projects and responsibilities are based on its goal of progressive movement in cultural and policy practices. It will include support group facilitation, training facilitation, individual support, event planning, public speaking, work with legislators and others involved in public policy, researching resources, and more.
REQUIREMENTS: A commitment to raising awareness of and undoing racism, anti-transness, ableism, psychiatric oppression and other forms of systemic oppression is required. Candidates must also have first-hand experience with this focus area, including navigating systems as a person with visible and/or invisible disabilities, as well as having first-hand experience with one or more of the following:
Psychiatric diagnosis (you yourself being diagnosed)
Trauma (you yourself experiencing trauma)
Homelessness (you yourself living without a home)
Problems with substances (you yourself struggling with addiction, problems with substances, etc.)
History of incarceration (you yourself have been incarcerated and/or had substantial experience navigating the legal system as someone accused or convicted of a crime)
The successful candidate will also be fully familiar with e-mailing, web searching, and use of on-line meeting platforms.
Additionally, while some training will be provided, the willingness and ability to jump in and sometimes independently make new connections, or figure out less familiar tasks (event promotion, etc.) is an absolute must!
PREFERRED: Community organizing* experience is strongly preferred. Knowledge of local and statewide resources also highly valued. Residency and investment in Massachusetts communities strongly preferred, as is access to a reliable vehicle you can use for work.
A PLUS: Bilingual/Bicultural (Spanish/English, ASL/English, etc.) a plus. Some experience with public speaking and/or training facilitation, experience working with legislators and other public policy makers, and knowledge of and experience offering peer support also very helpful. Training* in Intentional Peer Support (IPS), Alternatives to Suicide, Hearing Voices, harm reduction, trauma sensitivity, peer-to-peer support, group facilitation, and other relevant topics also a plus.
To Apply: Send a resume and cover letter to celeste@wildfloweralliance.org by Friday, February 11th, 2022. Applications without cover letters may not be reviewed.  AA/EOE
*All employees are offered IPS, Alternatives to Suicide, Hearing Voices, and anti-oppression training if not already completed prior to hire.
We consider 'community organizing' to include any of the following: Organizing around any social justice issue, participating in founding groups, clubs, committees, task forces, etc., drafting and participating in online organizing campaigns and strategies, active membership in social justice organizations, being part of a team that creates and distributes consciousness-raising materials in any medium or form (artistic or otherwise), community or legal advocacy, developing strategies as part of a team and in accordance with shared values, etc.