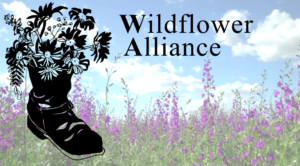 Temporary Administrative Manager: We are seeking a TEMPORARY, 12-week Administrative Manager to work in person in our administrative offices based in downtown Holyoke 20 hours per week starting as soon as possible. The ideal candidate will work with our Director, Director of Training, Assistant Directors, and Administrative Coordinator to catch up on neglected tasks and help develop systems for effectively and sustainably managing various administrative needs. $25 per hour.
The ideal candidate will be able to assist with the completion of administrative tasks, but even more importantly, they will be able to:
Work on site in Holyoke weekdays between 9am and 5pm (specific days and exact hours negotiable)
Work largely independently
Be able to identify specific needs, and the steps required to meet those needs, and be skillful at putting those steps into action
Possess initiative, vision, and ideas about how to make things easier, function smoother, and more sustainable overall!
Be knowledgeable about social media, updating website information, etc.
Be skillful at turning chaos into order!
Past administrative experience required. We are very much looking for someone who has past experience putting administrative systems in place, coming up with ideas for how to bring visions for projects to life, and who also isn't afraid to get their hands "dirty" when it comes to helping get physical spaces in order, too.
Candidates must also be committed to raising awareness of and interrupting the impacts of racism, ableism, heterosexism, transphobia, and other forms of systemic oppression also required. Knowledge about peer support and psychiatric survivor and related movements preferred, as is personal identification with having a psychiatric history and/or other life-interrupting challenges (being unhoused, problems with substances, incarceration, etc.). Bilingual/bicultural (English/Spanish) a big plus!
Applications accepted until position has been filled. Send a resume and cover letter to info@wildfloweralliance.org. AA/EOE