Western Massachusetts Training Consortium
The Consortium is a learning organization, committed to creating conditions in which people with lived experience pursue their dreams and strengthen our communities through full participation.
Lee Leveille
FOR IMMEDIATE RELEASE
Contact: Mary Kate Farley-Dimino
Western Massachusetts Training Consortium
(413) 536-2401 x5511
mfarley-dimino@wmtcinfo.org
Massachusetts One of Four States Participating in an NIH
Study Investigating Strategies for Addressing Opioid Epidemic
Holyoke Native Heads the HEALing Communities Study Coalition
HOLYOKE, MA July 22, 2020 – The bricks on the path of Rafael Rodriguez's addiction and recovery journey were laid out before […]
Mary Kate Farley-Dimino
By SHELBY ASHLINE
Staff Writer
Published: 7/15/2020 1:39:53 PM
A pair of $10,000 grants from the Women's Fund of Western Massachusetts will benefit two Franklin County organizations that seek to support low-income teens and currently or formerly incarcerated women.
With the funding, The Salasin Project at 474 Main St. in Greenfield plans to intensify its work with incarcerated or formerly […]
Mary Kate Farley-Dimino
FOR IMMEDIATE RELEASE
Media Contact: Kelley Bryant
413-529-0087 x113
kbryant@mywomensfund.org
July 1, 2020
Springfield, Mass. (July 1, 2020). The Women's Fund of Western Massachusetts has announced $45,000 in grant awards based on recommendations of a committee led by local survivors of sexual violence and harassment.
The Women's Fund employed a participatory process, convening a committee of women from across Western Mass. […]
COVID-19 Community Response
Join us in supporting any of the 10 Consortium-supported communities in Western Massachusetts. Community members have been in the trenches day and night to build each other up during these trying times. You too can make a difference!
As COVID-19 grips our nation, many of our community members find themselves with thoughts of fear, anxiety, and hopelessness. The pandemic has been rapidly changing the ways we support and build community. Yet with crisis comes opportunity to connect, continue building relationships with each other, and foster a sense of group prosperity in the face of uncertainty. The Consortium invites you to tap into the values you hold dear and channel them into supporting one of the local communities we support. Each have been going above and beyond as they continue to explore increasing access to key supports in Western Massachusetts.
For more information, click below:
Home & Community Connections 
provides innovative and individualized support that eliminates barriers and empowers individuals to live the lives they choose. Individuals are treated respectfully and all supports are person centered.
Individuals are supported utilizing trauma sensitive practices following Positive Behavioral Supports universal practices. The division is committed to continuous enhancement through innovative flexible supports and progressive practices.
The Western Mass Recovery Learning Community (RLC)
 creates conditions that support healing and growth for individuals and the community as a whole through learning opportunities, advocacy, peer-to-peer support and the development of regional and national networks.  Offerings include four resource centers, a number of support groups (Hearing Voices, Alternatives to Suicide, etc.), access to alternative healing practices (yoga, acupuncture, etc.), and a variety of trainings, workshops, and consultation for providers, people in peer roles, individuals seeking support and the broader community.
Afiya
 (a part of the Western Mass Recovery Learning Community) is the first peer respite in Massachusetts (and one of only about 18 in the country).  Based in Northampton, Afiya offers a homelike environment where people can stay for up to seven days as an alternative to hospitalization.
Centered around peer-to-peer support, the focus is on providing a safe space in which each person can find the balance and support needed to turn what is so often referred to as a 'crisis' into a learning and growth opportunity.
The Support Network
supports parents or caregivers  who have children, adolescents, and transition age youth effectively navigate through the various systems of care and become strong and successful advocates for their children. The Network's goal is to support the unique strengths, insights and skills of families so they may best achieve their individual goals.    We do this by offering individual or group support, information on special education and other resources, opportunity to attend trainings and conferences or to participate in child serving agency advisory forums, and also access to an extensive lending library.
The Salasin Project
seeks to create a safe community where every member can achieve a full and satisfying life free of violence and its consequences.
We offer solace to those living in fear through trauma-informed supports. We understand all persons and families seeking assistance to be the experts in their lives and in their healing.
The RECOVER Project
is a safe, welcoming community that supports recovery from drug and alcohol addiction by sharing the wisdom of our lived experience and strengthens our community through full participation.  We create resource connections and advocate to overcome barriers while promoting the reality that recovery is possible for all.   RP members both give and receive support through a variety of educational, volunteer, and social activities that help people overcome emotional and social isolation, develop skills and strengths, build leadership capacity, and prevent relapse.
Self-advocacy
is a movement that promotes people with disabilities speaking for themselves and their peers. Members of the Western Massachusetts community created a regional network of self-advocacy groups which participate in the statewide self-advocacy board (Massachusetts Advocates Standing Strong). Self-Advocacy groups provide a forum for self-advocates and allies to collectively achieve goals and work towards independence.
Self-advocacy teaches group members how to find their voice and use it responsibly.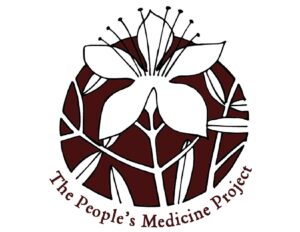 The People's Medicine Project 
is a social justice project that seeks to address community health disparities by increasing access to alternative healing. We envision an inclusive culture of wellness, based on an empowered connection to personal health, the earth, and each other. 
Formed by a group of herbalists in 2013, the project has blossomed from a garden and small herbal clinic to a weekly year-round complementary and alternative health clinic that provides access to several alternative healing modalities. The clinic is staffed by volunteers and is hosted by the RECOVER Project in Greenfield.
The
Northampton Recovery Center
is a safe, peer-driven community that provides a positive welcoming environment for people on all pathways and in all stages of recovery from addiction, as well as for their families and allies. Together we share support, resources and hope. Peers lead and design opportunities for social, educational and wellness activities that support recovery. NRC honors the value of life experiences and provides a creative place for people to heal and grow in mind, body and spirit.
The
Ware Regional Recovery Center
is committed to being a safe and welcoming space to cultivate recovery, support families and bring together the growing recovery community in 18 towns in the Quaboag Hills Region.  The WRRC will benefit people and families impacted by substance use as well as those who have lost a loved one to addiction.  Offerings will include multiple pathways of recovery, health and wellness services, navigation to local resources and providers, recreation, education and employment assistance, group and family support, youth recovery, and other activities.