HOPE grows: Expanding fight against addiction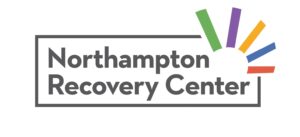 By J. CHERRY SULLIVANand MERRIDITH O'LEARY
For the Gazette
Published: 9/25/2021 7:59:06 AM
"…The newest addition to this team is the Northampton Prevention Coalition, the city's long-running youth substance use prevention coalition, led by coordinator Kara McLaughlin (who came on board in the summer.) For 10 years, the NPC was based in the school department, funded by a federal Drug Free Communities grant. Bringing youth substance use prevention work into the health department makes sense. To adequately respond to the addiction epidemic plaguing our nation, we need to view prevention broadly and address it much earlier.
Our prevention team is building upon Hampshire HOPE accomplishments, including:
■Being a catalyst for the creation of the now-robust Northampton Recovery Center;
■Working together with local business, municipalities, higher education, and social service agencies to provide Narcan training and distribution;
■Placing NaloxBoxes that provide emergency Narcan in public buildings;
■Serving as convener and connector of community partnerships during the pandemic shutdown to ensure some of the most vulnerable in our community continued to get the support they needed…
Comments are closed.